Compatible with your favorite website building platforms.
Uncover issues that are impacting performance
Site Scout goes beyond surface-level analysis to dive deep into your web pages, revealing any hidden issues that may be hindering your site's success.
Heading Tags
Images
Links
Meta tags
Keyword usage
Start using for free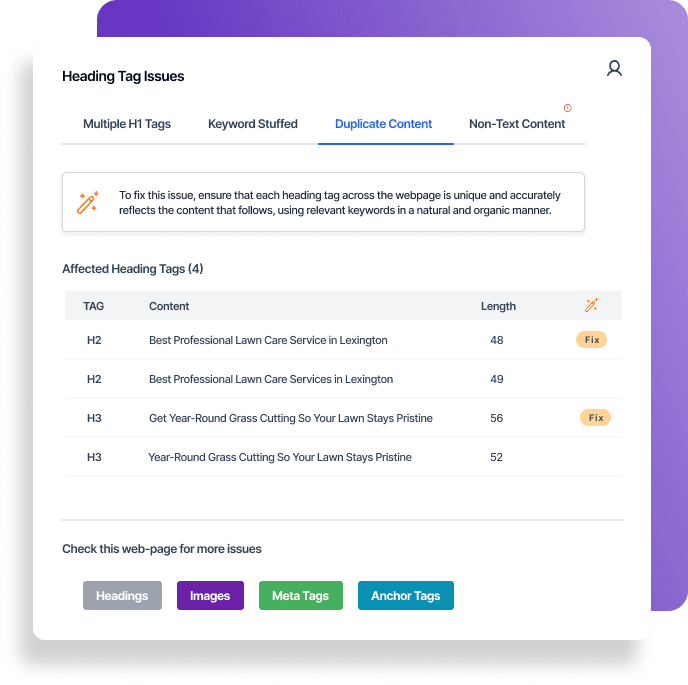 Boost visibility with AI optimization
From suggesting tailored enhancements to generating search engine-friendly content, stay ahead of the competition and take your online presence to new heights.
Suggests issue fixes
Writes content for search engines
Generates keywords
Audits on-page SEO
Start using for free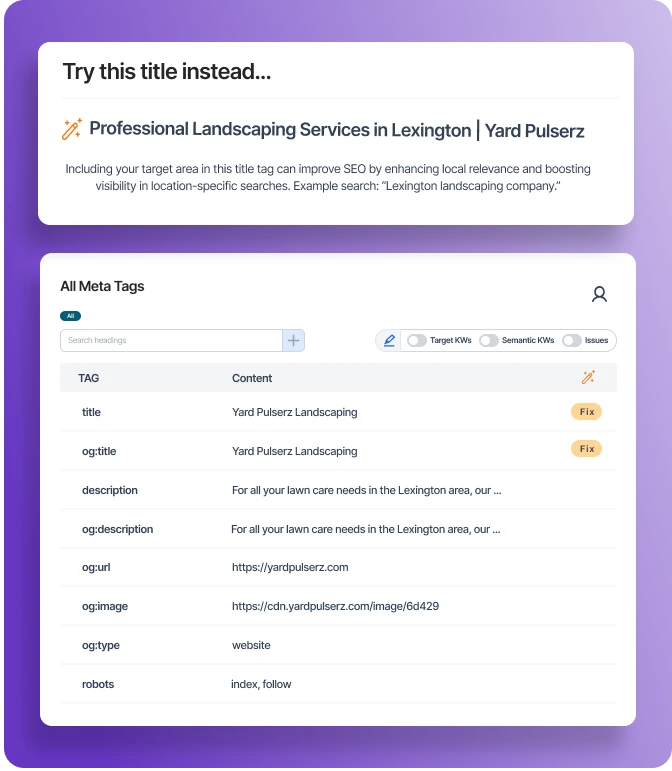 Manage and Improve Unlimited Webpages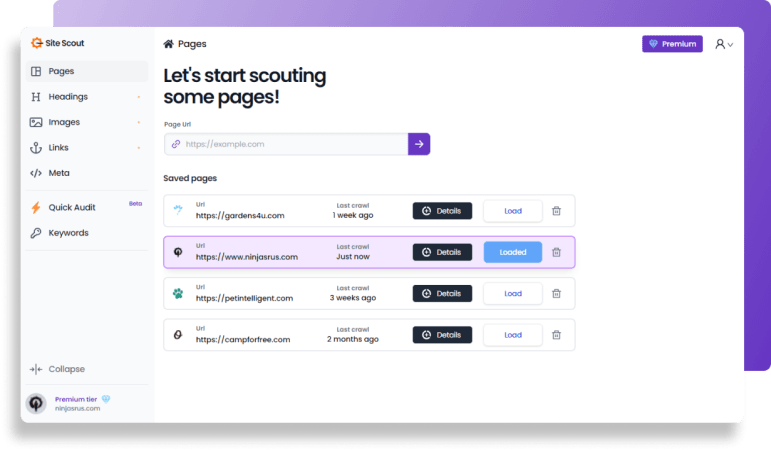 Try our free tier and see what we mean.
Get started
Now anyone can boost their On-Page SEO
Business Owners
Get your business website in front of more potential customers by ensuring that your webpage content is optimized for SEO.
SEO Professionals
Effortlessly audit and manage website content. Upload any webpage for a complete breakdown of the sites key elements.